Yuu Misaki
Minimal Move started the 3rd week of Kickstarter!!!
Minimal Move get funded 70%!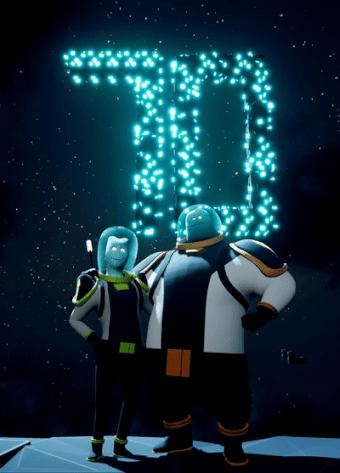 Dear our backers,
Because you believe in our game, 
we've reached 70% of our initial goal of Kickstarter!
Thank you so much for your support!
Jonathan and I are both so happy to have such a great supporters from all around the world! 
Thank you so much!!! Without you, we were so over in this Kickstarter. 
Being honest, this 70% is not be possible without the help from our dearest family and friends. Without their support and love, we couldn't reach this amazing 70%. 
We want to tell you this because the 30% more will be hard for us to make it without your support. 
However, we have the backers like you who are truly supporting and believing our game, and we believe that our game has this power to reach people's heart even more.  We really need your support. 
We want to make this game a reality.
Even a small pledge will help us a lot! 
One Tweet, one post, or one word to your friends will be super helpful! 
If you are a streamer or a YouTuber, please make a video about Minimal Move and share it with us! 
We really love to see you playing!
Please check our Kickstarter page if you haven't! 
We are now doing our best to let the world know about this game!
We won't forget your sincere support. 
With your help, we have a chance to make this game!  Thank you!
With love,
Yuu Misaki
On behalf of Tako Studio
Our little story of Minimal Move
We are making Minimal Move!
I'd like to talk about inside story today about Jonathan and I. 
Let me allow to talk about myself first. 
My name is Yuu. I'm writing the story of Minimal Move as well as communication for this game. I feel ashamed to say that but I'm not a gamer. 
I love games like Spider Solitaire, Minesweeper, and Tetris. You can say for these games, I am a pure geek. However, I don't play "cool" games on Steam or consoles. 
And I met Jonathan. He creates video games. And we got married. And he created Tako Studio and started the production of Minimal Move. And here I am. 
When he started thinking what to make for his first game, he looked at me, and then he decided to make a game that I can truly enjoy with. 
Minimal Move is simple to play with because if it's confusing, I won't play. 
Minimal Move is a puzzle game because I love puzzle game. 
Minimal Move is "Kawaii" style because I only accept cute characters. 
I think this is why Minimal Move is welcomed by many women like me, family and kids, and people who don't normally play the "cool" games. 
When one woman told me at the event that she normally doesn't play a video game nor doesn't even like them, but she finally found Minimal Move that she want to play with her kids! I couldn't agree with her more! 
If you are tired of these violence games out there like shooting, fighting, bleeding, or competing, we want you to try Minimal Move.  
Minimal Move's theme is friendship and love. You can have fun with your family or friends sitting next to each other and laughing together. 
We believe that this universal theme makes many people simply enjoy the game!
This is our little story behind the scenes. 
It's little personal so I don't know if you are interested to know such a story or if it's ok to talk about. 
But since you are such a big supporter for us, I want to share our story with you.
The control system is improved!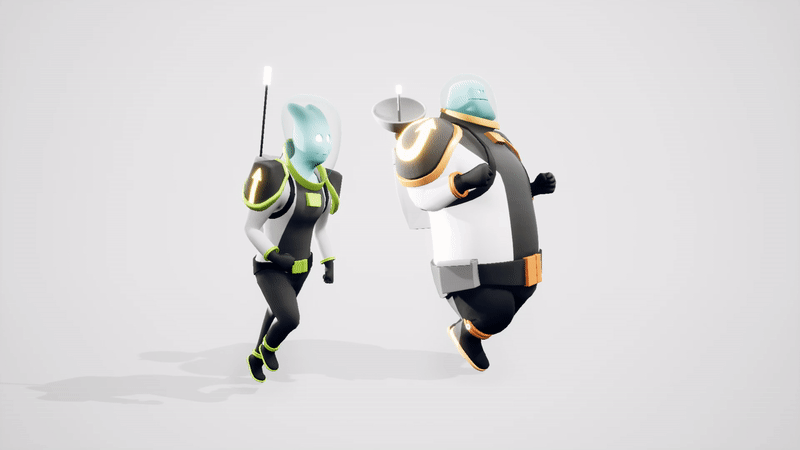 Many players complained about the controller was confusing and too sensitive so many times they killed their characters accidentally. 
Now we improved the way you control the characters so you can play Minimal Move without the fear of the operation mistake! 
Before you have to change the direction of the joystick every time to go to the other side of the block, and it was confusing. But now when you hold the joystick to the same direction, Kaiten and Ido can run all around the block until you release the stick. And after the release of the stick, it resets again so you can start to the other direction if you want to. 
Do you speak Chinese or Korean? Great news for you!
The demo of Minimal Move is now playable in simplified Chinese, traditional Chinese, and Korean! 
We hope you enjoy the game even more in your language! 
Simplified Chinese ⇩
Traditional Chinese ⇩
Korean ⇩
Isn't it beautiful in their languages!? We are so happy to see our Kaiten, Ido and RX speaks more languages now! 
Please give us your request! Which languages do you want us to translate? 
French Press Coverage!


Thank you France for talking about Minimal Move!
One of the top game magazine Gamekult is talking about the game! 
You can read the Gamekult article from here! (French) 
 Also, another french press, INDIEMAG is talking about Minimal Move with very nice pictures! 
You can read the article of INDIEMAG from here! (French) 
Thank you french press!
If you are not familiar with Kickstarter, please check the information here. 
Kickstarter has many tips for becoming a backer in their help section! We hope it helps you to understand the function more! 
The participation period is 30 days and it is scheduled from May 14th and the deadline of the campaign ends on June 13th.  
The goal is not only the achievement of the amount but also, having a network all over the world through this campaign to expand a community with strong connections and active communications in exchange for players' various viewpoints on the game's  production.
We hope you can participate our campaign as well! 
Please talk about our game with your friends and family! 
Let's do this together!
You can also take a look at our newsletter from here!
Don't forget to join our mailing list to receive our updates and more!